Author: Marina Fletcher & Cheri Jones-Perkin
Reconfigure Any Workspace With Demountable Walls
As employees continue to head back to the office, many businesses are looking for flexible ways to reconfigure their workplaces. Demountable walls can help you optimize space and enhance functionality with easy-to-install, customizable options.
Recent events have brought new and significant challenges. Many employers are rethinking workplace layouts to enable physical distancing. Cleaning is strategic and more frequent. And of course, businesses still need to maintain productivity and profitability under any circumstances.
Layer on working from home and retrofitting existing open-plan spaces, and moving forward can seem like a mountain to climb. ODP Business Solutions™ Workspace Interiors offers flexible, viable and cost-effective solutions that can help you achieve your objectives.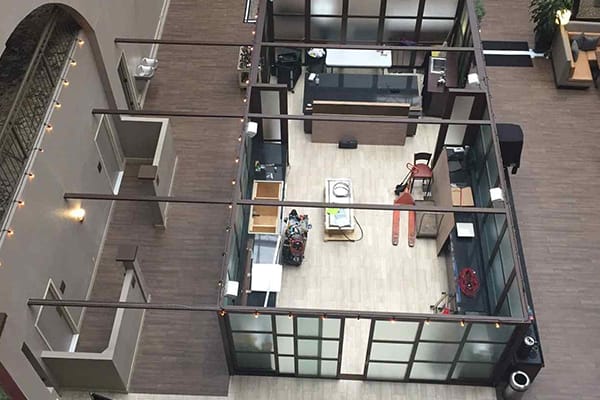 Demountable walls are easy and cost-effective
Demountable wall systems enable you to create room divisions with a variety of structures, glass types, frame finishes and accessories without requiring new construction. They are also an easy way to create private areas that help employees stay productive in the "new normal" work environment. As a budget-friendly solution, demountable wall systems are easy to install, which means lower labor costs and no construction ¬— or the permits that come with it.
Because they are easy to install and remove, demountable walls are a great option in a leased office space. The system simply screws into existing surfaces and can be easily removed, with only minor touch-up patches required. A range of bottom-track installation options are also available.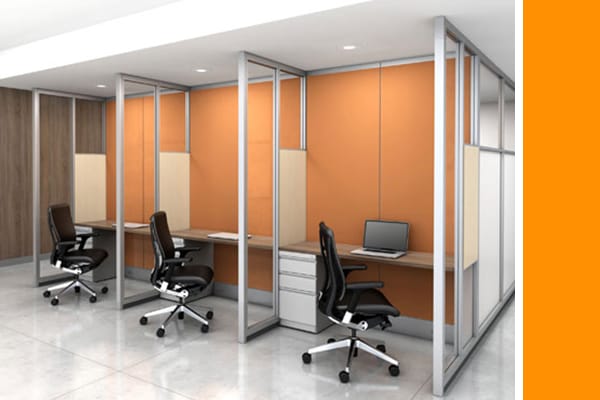 Find flexible options to best fit your workspace
Workspace Interiors features a wide variety of demountable wall systems. With so many choices, you're sure to find a system that suits your work environment, including state-of-the-art glass room dividers, suspended doors, barn doors, bi-fold doors and wall-slide doors — all customized to meet your specific requirements.
Many solutions preserve visibility with glass that lets in natural light while offering floor-to-ceiling division and visual privacy. Select from a variety of frame colors and finishes, glass opacity, divider designs, handles and functional locking mechanisms to get the look you want.
Wall systems are worth the investment because they are:
Durable and built to function for the long term
Portable, so you can relocate the wall systems if you move
Depreciate as furniture, not as construction
In addition, many options are built with environmentally conscious materials.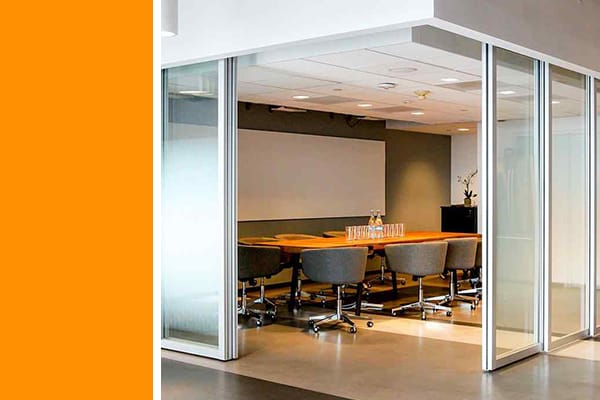 Getting started is easy
Wherever you are in your reconfiguring journey, Workspace Interiors is ready to help.
If you want help figuring out what kind of demountable wall system would work best for you, we can conduct a complimentary evaluation of your existing space and offer a few options for review. Maybe you know what you're looking for, but you have concerns about cost. In that case, Workspace Interiors can provide a phasing plan to meet your objectives and your budget.
We'll help you get started. Contact Workspace Interiors today.
All content provided herein is for educational purposes only. It is provided "as is," and neither the author nor publisher warrants the accuracy of the information provided, nor do they assume any responsibility for errors, omissions or contrary interpretation of the subject matter herein.