Photo courtesy of Kimball
Author: Marina Fletcher
After weeks of asking employees to work from home whenever possible, many organizations are developing plans to reopen their workspaces. The process raises a series of questions that facilities managers have never before had to consider, as they figure out how to equip their businesses, healthcare facilities, government agencies and educational institutions for the new normal.
The return to the workplace will not be business as usual. Before employees, customers, patients and students can walk through the door, a number of workplace safety measures need to be considered. Federal, state and local guidelines for reopening are evolving on a rolling basis. Organizations are tracking a lot of moving parts to make informed decisions about what should be done before they reopen.
To simplify planning, facilities managers can assess needs in four workplace safety measure categories: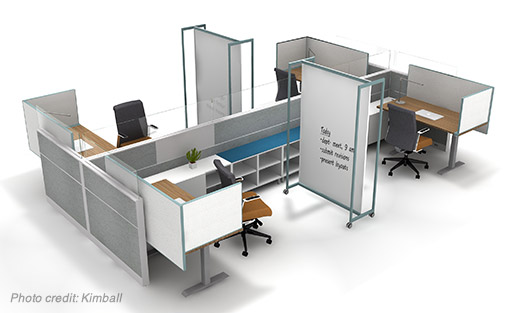 Wellness and social distancing solutions

The Centers for Disease Control and Prevention (CDC) recommends maintaining a distance of six feet between people who do not live in the same household and avoiding group gatherings. Divider solutions and mobile division screens are helpful to achieve these goals. Workspaces may also want to implement traffic flow signage to reorient offices to one-way streets instead of neighborhoods. The objective is to make it easier for people to establish proper social distancing from each other without having to guess.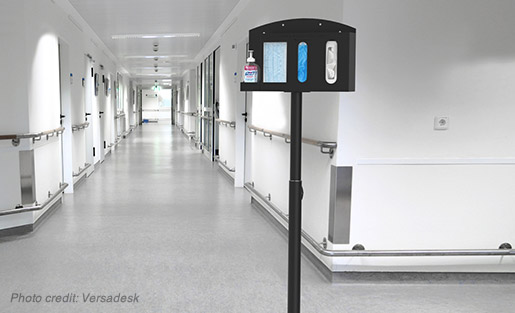 Antimicrobial and sanitation solutions

Nonporous materials that are routinely used in healthcare settings will now find a place in offices and educational institutions to align with newly established cleaning protocols. Air filtration systems can also help to reduce airborne microbes. Touchless hand sanitation stations enable people to cleanse their hands without needing to touch applicators. Consider providing personal storage space to help prevent others from handling private belongings.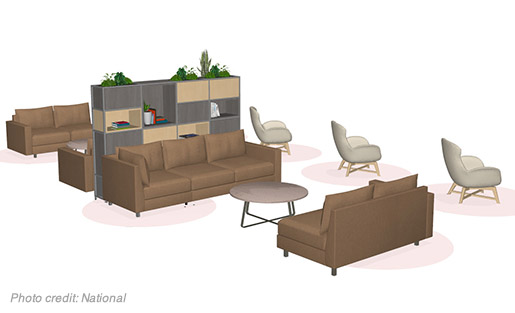 Safety and protection measures

One way to demonstrate an organization's commitment to health and safety would be to consider implementing user-centric solutions that include personal protective barriers, sneeze guards and social distancing floor markers. The implementation of temperature screenings before people enter the workspace may also instill feelings of confidence.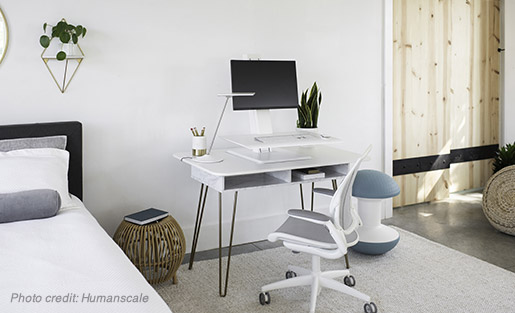 Work-from-home solutions

Reopening the workspace does not mean that everyone will return all at once. Organizations may only recall part of the workforce, stagger starting times or implement a flighting schedule where employees continue to work from home on specific days. To create a stronger connection between the home office and in-office environments, consider outfitting work-from-home employees with comparable desks/tables, chairs, lighting and ergonomic accessories.
Preparation for the reopening of workspaces is uncharted territory during this unprecedented time. Proper planning may help organizations to be in a better position to support social protective strategies, implement workplace safety measures and maintain productivity.
Not sure how to reconfigure your office space, how to select protective equipment that fits your needs, where to post signage or how to help work-from-home employees remain productive? We can help.