Posted in Interior Design, Space Planning
Three Steps to Furnishing Your Office in a Rush and on Budget ­— and Making it Awesome
Chris Green and Sherry Schrank
Imagine this: You're the office manager for a company with 50 employees. You come into the office one Monday morning to a note that reads, "We have a training class starting next Monday. Please have the new training room set up and ready to go." What?!? Deep breaths. You can do this.
Our team at Workspace Interiors deals with scenarios like this every day. In fact, we've done it enough times to know that we can help you keep calm and furnish on — and be the hero in your office.
Now comes the time to break things down, so we can make this happen. Below are things to think about in order to dot the i's and cross the t's without breaking a sweat.
1. Confirm the specs.
How many people does the space need to accommodate? What seating arrangement is preferred? What A/V and technology elements do you need? Once you have outlined the must-haves, you can begin to slice and dice the budget.
2. Establish your budget — and how much wiggle room you have.
We've all been there: being asked to do something great with a seemingly impossible budget. It helps to know where the guardrails are. Is the first budget you were given the bottom line or is there wiggle room? If so, how much?
3. Set your due date and work backward to schedule interim tasks.
First things first: Order the hardware — office furniture, plus computers if needed. Prior to delivery and installation, you can complete other work that may need to be done. Think about whether the following need to be addressed:
Painting
Electrical
Carpeting
Phone lines and internet access
Projectors, screens or whiteboards
A solid speaker phone
TV or monitor
Frosted glass
Coat hooks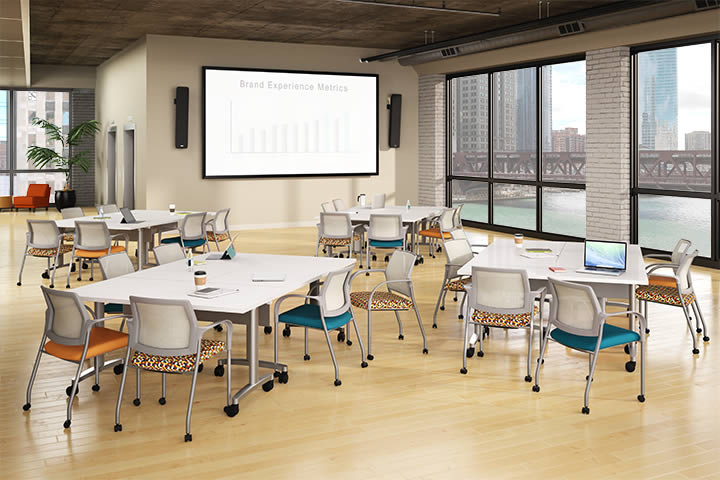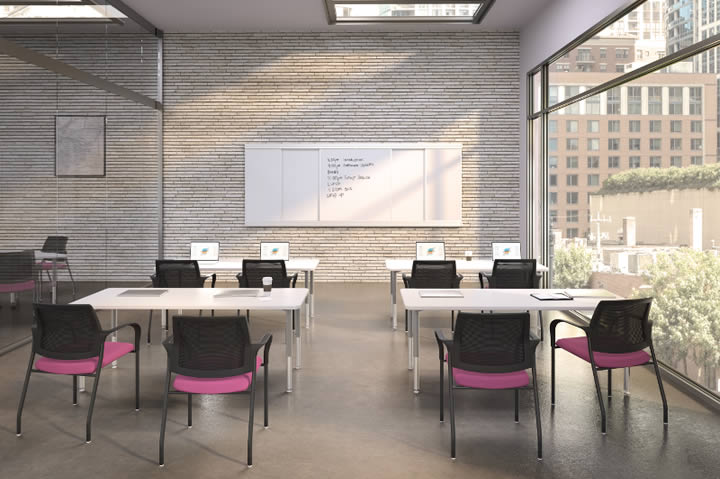 Although we specialize in office furnishings, we also offer project management services, so we can assist with as much of the project as you need. Because we are a division of Office Depot®, we can be your white-glove one-stop shop and connect you to our technology or office supplies division to make sure that everything else you need is lined up...fast.
Make us your first call. We can help with office space planning and can confirm on the spot which furnishings are available in a rush — plus we're nationwide. You may be surprised by the selection of sleek styles that are available.
If your rush project isn't a training room but instead requires desks for a new employee or a group of employees, you may want to think about other options like sit-stand desks. A design trend in workspaces is flexibility in general. Desks that can be reconfigured on the fly have obvious benefits.
Whether you need desks, a training room or a conference room, let us help you through your next workspace furnishing emergency. You'll be glad you did.