Author: Marina Fletcher
Reduce costs by streamlining your workplace
Today's economy demands that you run your business as lean as possible. But when you're already at full capacity, how can you get a bird's-eye view of your processes?
Let ODP Business Solutions help you streamline your workplace. With our business tools, solutions, and services, we can help you enhance efficiency, reduce costs, and improve procurement control.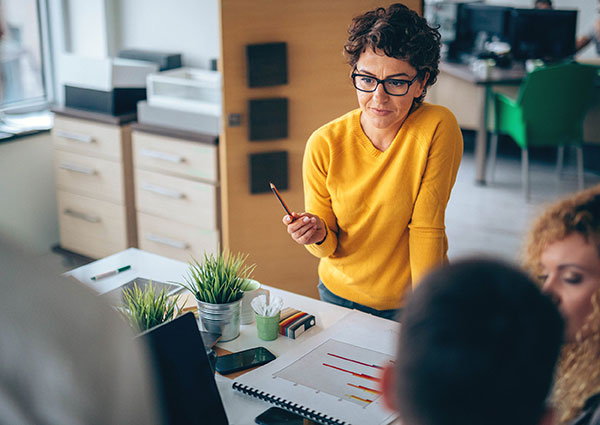 Boost efficiency by optimizing workflows
Success and efficiency go hand in hand. When you collaborate with ODP Business Solutions, we can help you find ways to optimize your workflows and vendor relationships, so you can save time, enhance efficiency, and increase productivity.
Count on ODP Business Solutions when you want to:
Streamline processes
We can help you increase efficiency in how you order, receive, pay, measure, and collectively manage your supply program.
Consolidate vendors
You can gain peace of mind and maintain an effective supply program when you have fewer steps and one point of contact to prepare trends and key research.
Boost productivity
Rely on us to provide solutions that simplify the way you keep your business prepared with furniture, supplies, and more.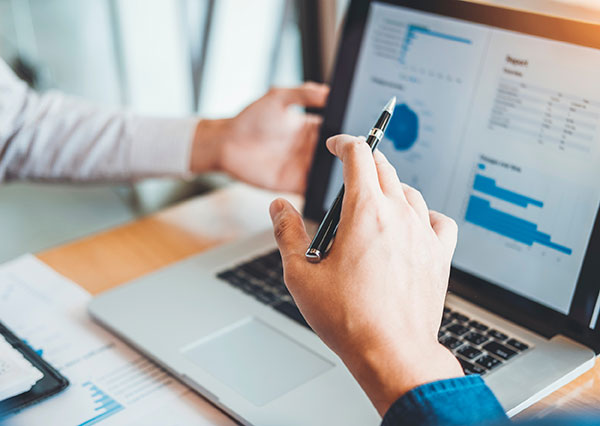 Achieving cost savings can be simple
Aim to improve your bottom line with help from ODP Business Solutions. We can use data to help you choose solutions that provide your organization with more value.
For example, our team can help you identify the items you use most frequently and show you how to focus your spend there. When you lean on ODP Business Solutions, you can save money and reduce additional soft-dollar costs. We can help you:
Focus spend
Drive down your costs and realize overall savings by zeroing in on core items that you use most often or that have strategic value.
Analyze hard and soft costs
Increase cost savings across multiple categories by evaluating hard and soft costs in detail.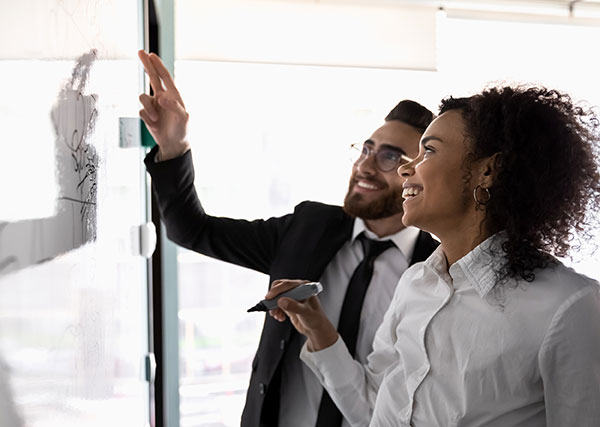 Regain control of your workflows
Can you lower your organization's costs by changing the way you make purchases? ODP Business Solutions can help you evaluate your purchasing process.
When you strengthen your organization's level of control, you can reduce expensive procurement trends that raise your costs day in and day out. You can leverage the power of our tools and solutions to:
Reshape costly purchasing behaviors
We can help you pinpoint how our tools can provide savings that can help reduce your expenses and your total cost of ownership.
Gain visibility into total spend
Identify areas for savings, gain clarity, and get control over your workplace with insights from ODP Business Solutions about your company's procurement.
Build your success with our solutions and services
Get the supplies, solutions, and services that you're looking for from ODP Business Solutions. Our nationwide network can provide:
Office supplies
Furniture
Print, Promo, and Apparel
Facilities
Technology
Find out how we can help your organization achieve reduced costs and strive for success. Contact ODP Business Solutions today.
---
All content provided herein is for educational purposes only. It is provided "as is" and neither the author nor publisher warrant the accuracy of the information provided, nor do they assume any responsibility for errors, omissions or contrary interpretation of the subject matter herein.
ODP and ODP Business Solutions are trademarks of ODP Business Solutions, LLC. © 2023 ODP Business Solutions®. All rights reserved.