Is a Furniture Standards Program Right for Your Company?
Sherry Schrank and Chris Green
The answer to this question is almost always yes for large businesses with satellite locations. Actually, it's a no-lose proposition. The reason is that a standards program streamlines furniture purchasing and allows you to take control of the look and feel of your office spaces, reception areas and conference rooms — and it costs your company nothing. Imagine being the individual who manages the responsibilities of what was once shared by six people. Receiving a call asking you to drop everything to find and order an ergonomic chair can be overwhelming.
In addition, developing an office furniture standards program eliminates the need for departments and locations to research furniture options from several perspectives such as lead time, value, finish options and installation services.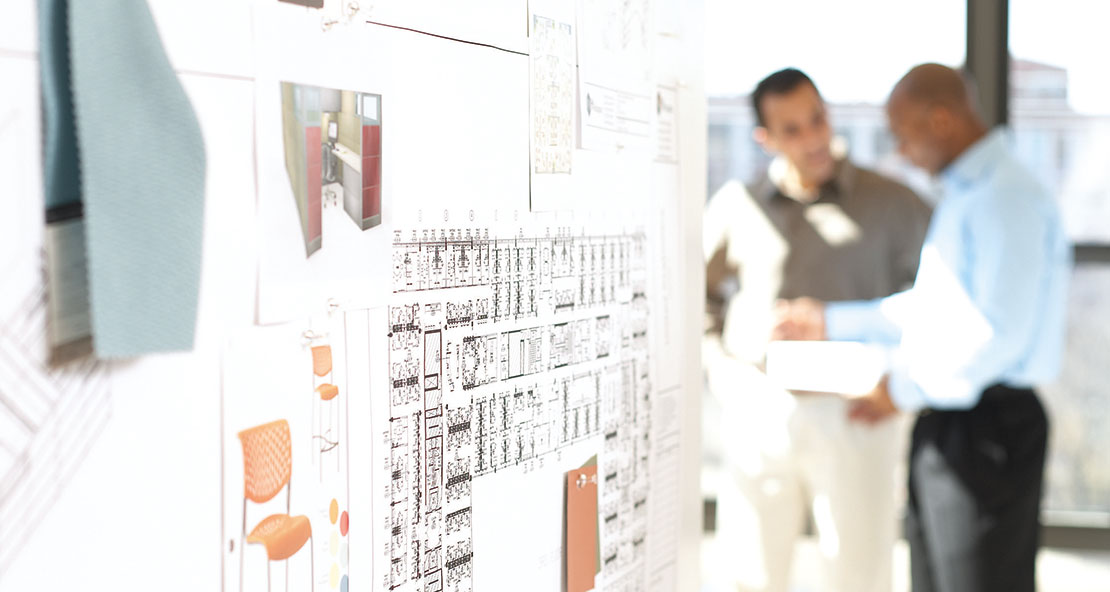 Let's take a closer look at the advantages of a standards program:
Budget control and product pricing
Budgets are easier to project because the products and their prices are predetermined. Ultimately, streamlined processing and purchasing will significantly reduce the number of purchase orders, allowing for budget-focused projects. Established standards programs are a great way to reduce rogue spending.
Tailored solutions
Once the standards program is established, we compile a product reference guide, which highlights preselected furniture options, adding a white glove quality to the program.
Consistent, clean look throughout the office
Office décor reflects company brand guidelines. With a standards program, you can count on a recognizable and consistent look and feel across departments and locations. Common elements include primary and secondary color palettes, finishes, styles and even accessories.
Time savings
With a standards program, model selections are easier because there are fewer items to consider through the catalog or website. The decision on what fits the bill can be made more quickly from a preapproved list.
Consistency is key
Offering good, better and best options is a great way to establish a hierarchy while staying consistent. Brand recognition is reinforced with colors, fabrics and finishes.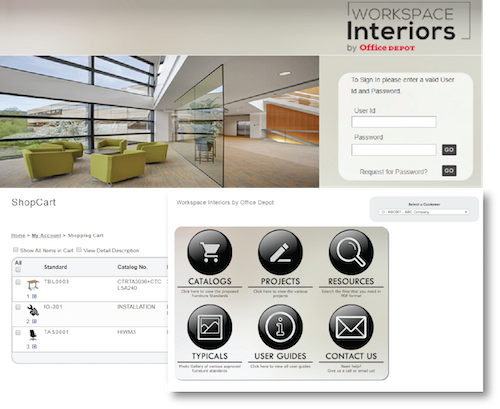 Quality control
An often overlooked benefit of establishing a standards program is that you are investing in commercial grade furnishings that will stand the test of time, thanks to the following qualities:
A long, useful life in a business environment
A wide variety of finishes, fabrics and styles
Higher initial cost yields savings over time
A lifetime warranty, which is typical
Meeting ANSI/BIFMA standards
Online shopping tool
The items in your standards program can be added to an online shopping tool, making it quick and easy for department managers or procurement and facilities managers to compare approved options and place the order.
Getting started
Do you think that a standards program might benefit your business? The first step is scheduling time with our team to obtain a current furniture usage report. Next, take inventory. Decide what furniture products you would like in your standards program. The most common items include:
Desks
Filing cabinets
Chairs
Ergonomic and other accessories
Conference room tables
Following a thorough analysis, we will present a customized proposal for your team's review and approval. Once selections have been finalized, we will provide a product reference guide and any additional tools necessary to simplify the ordering process. Lastly, introduce the new standards program to your team. Our team will be in place and prepared to accept your orders.