Author: Noelle Monek
Furniture standards help reduce costs and empower employees
Have you noticed how some companies' offices look the same no matter where they are? If you have, you've seen a furniture standards program in action.
In an era of remote and hybrid working arrangements, many organizations are facing budget constraints, supplychain issues, and employee turnover. At the same time, customer and employee satisfaction is more important than ever.
The ODP Business Solutions® Workspace Interiors team will work with you to design a furniture standards program that can deliver consistent, positive customer and employee experiences while also helping you reduce costs.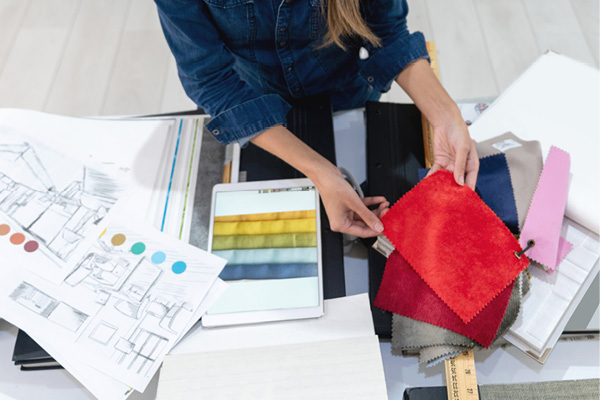 Making furniture purchases easy and predictable
A furniture program with Workspace Interiors gives you access to the broad range of products and suppliers from ODP Business Solutions. We'll work with you to define a predetermined selection of furniture that represents your brand.
Through a furniture standards program, you can:
Predetermine standard products to furnish your offices consistently
Choose a selection of furniture that employees can purchase independently
Select an assortment for employees to purchase for working remotely
Get special pricing from ODP Business Solutions and stick to your budget
Represent your brand effectively in all your facilities
When we choose your product assortment together, you'll have peace of mind knowing that those products are available and can be shipped everywhere. Since you'll have full control over what products you and your employees order, your costs will be easier to forecast and track.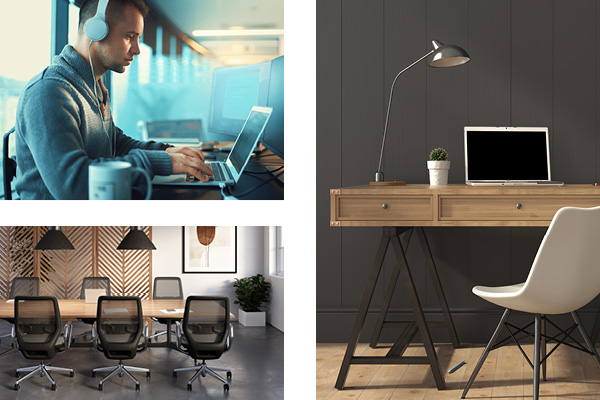 Improve branding and simplify purchasing processes
Give your offices a clean, consistent look in a cost-effective way with help from Workspace Interiors.
Your facilities will share a common identity that aligns with your brand. Furniture and colors will match in every space, from reception to conference rooms to back offices. Adding an accessory list to your program — for lamps, footrests, chair mats, and more — can be helpful in this regard.
Our program's approach is simpler and helps eliminate indecision and approvals, which saves time and is easier for purchasing and procurement staff members. What's more, they'll know what prices to expect because they'll order the same items repeatedly instead of one-off purchases.
Elevate employee satisfaction
Workspace Interiors' furniture standards programs are a great way to improve employee satisfaction. Online ordering tools from ODP Business Solutions make it easy for employees to order what they want, independently.
Whether employees work from home or in the office, ergonomics are important. Our program gives them access to high-quality furniture that can support their wellness in their remote setups.
When all employees choose from a single set of products, everyone will get consistent, quality products that can help improve their productivity. A standard assortment also eliminates repeat ordering and "competition" among employees, who may compare their furniture with that of others.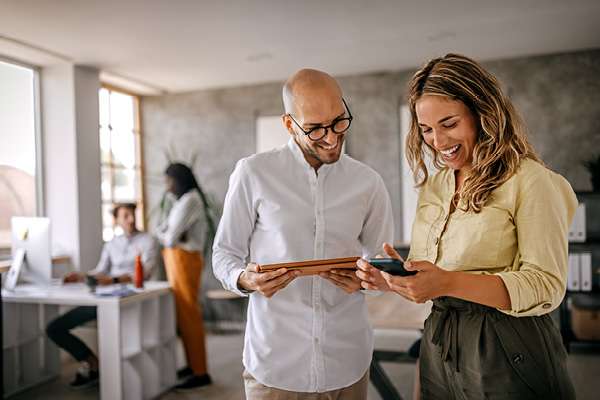 Rely on Workspace Interiors
Our design associates will use their experience to guide you through setting up a furniture standards program. We'll help you create a program that aligns with your objectives and your budget.
Find out how a furniture standards program can help your organization. Contact Workspace Interiors today.
---
All content provided herein is for educational purposes only. It is provided "as is" and neither the author nor publisher warrant the accuracy of the information provided, nor do they assume any responsibility for errors, omissions or contrary interpretation of the subject matter herein.
ODP and ODP Business Solutions are trademarks of ODP Business Solutions, LLC. © 2023 ODP Business Solutions®. All rights reserved.