Author: Marina Fletcher
How to design flexible learning spaces that teachers love and use
Build it and they will collaborate?
That's what school districts hope students will learn how to do with investments in flexible learning spaces. The combination of adaptive, multiuse seating options and support for smart devices makes it easy to shift from teacher-led instruction to small-group collaboration. But that's all for nothing if teachers don't buy into the design or understand how to incorporate classroom elements into their instructional plans.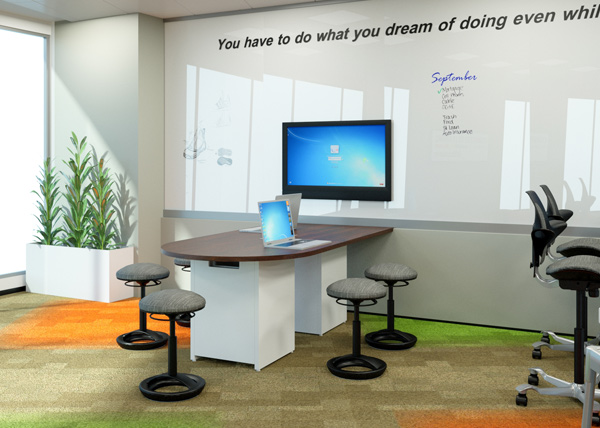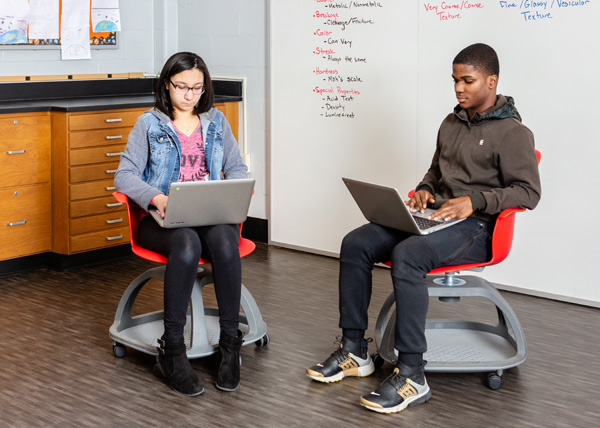 A recent article in Forbes points to active learning spaces as one of the top trends of the past year because they "… facilitate project-based learning and competency-based progressions. Students move from project teams to skill groups to activity centers building skills and developing agency and self-management."
School districts should engage teachers in the planning process to make sure that investments in flexible learning spaces pay off. It's a great way to marry the strategic goals of the district, such as improved test scores, with the instructional wants and needs of the teaching staff.
Here are some helpful suggestions from school districts that the educational furniture providers at Workspace Interiors by Office Depot® have worked with, which report successful rollouts and long-term use of flexible learning spaces:
Form a think tank
Invite a few champion teachers to be the voice of the various departments that will use the collaborative classrooms. They can collect and synthesize input about how teachers want to use the spaces to spark students' creativity and build skill sets needed in the work world.
Review how technology is used in the classroom
Work with teachers to understand how students use laptops or tablets to share ideas. Is it important to be able to quickly connect to large monitors for impromptu presentations? Are interactive whiteboards needed? Do students need to watch instructional videos on a regular basis? Answers to these kinds of questions help define furniture choices and the need for mobile power stations.
Lean on partners for advice
Take advantage of the partners you've selected to design the spaces and provide furniture. Based on the requirements outlined by the teachers, what furniture options will work best? What have they learned from installations at other school districts? These folks know all the ins and outs of innovative classroom furniture. Put their expertise to work.
Mockup a sample learning space
Before committing to a full-blown rollout plan, mockup a flexible learning space with the chosen multi-use furniture. Give teachers a chance to experience height-adjustable seats and tables, modular seating and tech-friendly display options to make sure they meet their expectations. It's much easier to make adjustments, if needed, before installation begins.
Incorporate training into professional development
Make sure that teachers know how to use all the components in the new learning environments. Hold training sessions to show them how to transform furniture and quickly reconfigure the classroom. Coach them on how to connect smart devices to displays and change the lighting to support different activities.
Ask for feedback
At regular intervals, ask teachers for feedback on how they incorporate the elements of the flexible learning spaces into their instructional plans. Do they feel that students are more engaged? Do they have suggestions for modifications?
Students do better when they understand the learning objectives of a project before they begin. The same is true for teachers. By asking for their input before creating flexible learning spaces, you'll have their buy-in when installation is complete because they get what the school district wants to achieve.
Thinking about flexible learning classrooms for your schools? Whether you're creating brand-new spaces or reworking existing rooms, we can help.