Author: Marina Fletcher
5 Tips for Finding High-Quality Commercial Office Furniture That Meets Your Needs and Budget
Knowing what to look for when buying office furniture can be confusing. The universe of styles, materials and price points requires sorting through a lot of options to figure out what works best for your specific needs and budget.
Perhaps you're looking for one or two pieces to outfit a new hire or to replace office furniture that is past its prime. Maybe you're selecting a few coordinated components for a new office space with an eye toward adding more pieces as soon as the company expands. You might even be on your one-hundredth buildout but still, have some questions about how to get the best value for your budget.
As expected, furniture vendors do a great job showcasing their commercial office furniture on websites. Their goal is to help you envision what the chairs, desks, tables and other components will look like in your office space. Online, a desk that costs $250 may appear similar in style to one priced at $750. Even higher-priced options also look appealing.
But what you can't see in the photos are the material, construction, and shipping elements that affect the quality of the furniture and how well it will perform over time. It is also hard to distinguish whether the furniture is designed for residential or commercial use.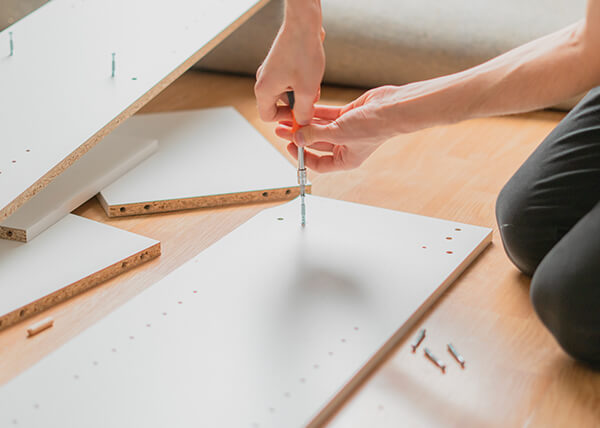 Matching Office Furniture Options to Your Requirements
To get the best return on investment for your new furniture, you first need to assess your budget and performance expectations over time. Then you can apply some general principles about how furniture is manufactured to narrow down your options and select items that match your requirements.
Let's use some general spec estimates for the desks mentioned previously to illustrate differences in commercial office furniture quality.
In this example, the $250 desk is manufactured from low-density melamine board. To enable efficient overseas shipping, the item is broken down into parts and flat packed in a cardboard container. Assembly of the desk requires hiring outside help or finding the right tools to do it yourself.
The life span of the desk is two to four years, backed by a limited warranty. The desk performs well with normal use after setup but may not hold up to the stress of being moved because of how it is constructed.
For the purpose of this example, assume that the $750 desk is manufactured from high-density, commercial-grade pressboard. The drawers are assembled at the factory, and the desk shell is assembled in the field.
The life span of the desk is seven to 10 years, backed by a five-year warranty. The desk is well suited to maintain its structural integrity with normal daily use.
The third option is to invest in the highest quality commercial office furniture that generally arrives fully assembled, with a limited lifetime warranty of 10 to 15 years.
All three options are valid choices depending on the needs of the workspace and available budget.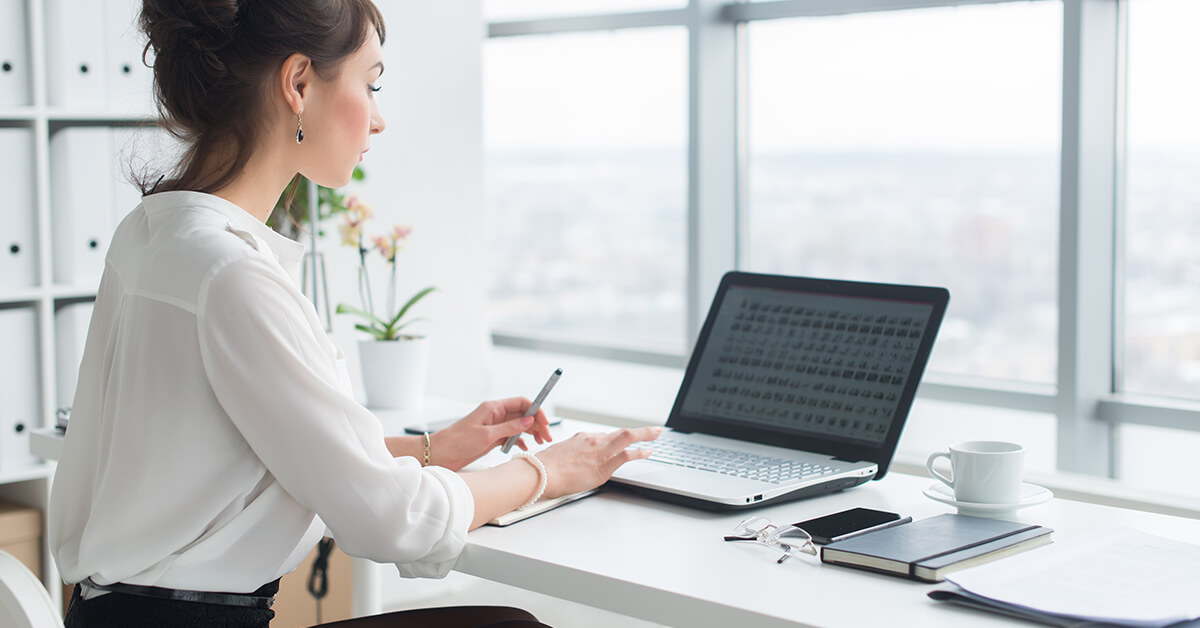 Tips for Getting the Most Out of Your Commercial Office Furniture Investment
Higher price doesn't necessarily mean higher quality. To make sure that you're getting the best value for your office furniture investment, consider these tips:
Read online reviews — customer-submitted reviews can provide insight about the furniture that you won't find elsewhere. Reviewers often share details about how they use the furniture and assessment of quality.
Check for ANSI/BIFMA ratings — American National Standards Institute (ANSI), an organization dedicated to designing quality standards of quality and Business and Institutional Furniture Manufacturer's Association (BIFMA), a group that develops standards that influence the design and manufacture of commercial furniture products, work together to test commercial office furniture to assess its safeness, functionality and sustainability. Make sure the furniture you select is ANSI/BIFMA-approved for commercial use.
Consider whether it's a long-term design choice — Do you want to be able to add matching components after your initial purchase? If yes, be sure to choose office furniture from a commercial line with a portfolio of components available long term.
Review the specifications of the furniture — Carefully review the list of materials used to construct the furniture and do a bit of research to understand what to expect for durability, performance and longevity. For example, fabric is subjected to a double-rub testing method with a special machine that passes a pad back and forth over fabric to assess durability. The higher the double-rub rating, the longer the fabric should stand up to normal use in an office setting.
Speak with an experienced furniture consultant — Work with a professional to help you navigate the purchasing process to get what you need. The consultant knows what to expect from different brands and can guide you to the best quality options within your budget.
Need help finding high-quality commercial office furniture that meets your needs and budget? We can help. Workspace Interiors by Office Depot® offers a wide selection for any size project. Access resources from our office furniture specialists.